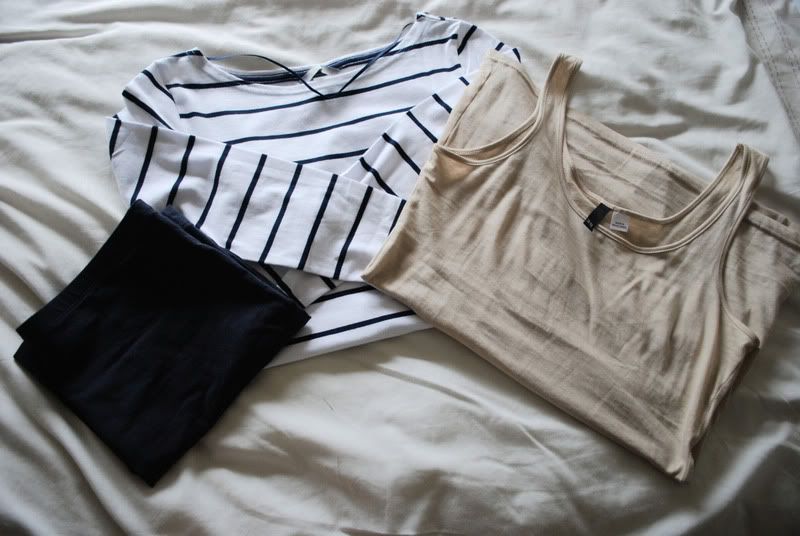 Navy Skirt(can be worn as bandeau)£3.99| Striped Boat Neck Long Sleeved Top £12.99| Nude Vest Top-£3.99
I don't think I could ever fault H&M for their affordable quick fix fashion! But specfically, I LOVE their basics range! It's so cheap and my first stop for necessities.
Who could say no to £4 tops and bottoms?
So much love for H&M!